One of the most significant undertakings of the Weka Pass Railway in recent decades is currently underway!
This project is the construction of a new 52 meter, 2 road carriage maintenance depot and undercover storage shed, and the realignment of much of our Waipara Yard including the construction of a new yard ladder and its associated turnouts. The project is complex – requiring the movement of power lines, although we are hopeful the project will be completed by early 2021.
The new facility will provide our carriage restoration teams a designated and specialised area to work on their projects. A proper woodshop is long overdue! Our fleet of 50 foot carriages, guards vans, and service wagons will be able to be worked on separately, freeing up space in our main workshop which is better suited for our mechanical engineering team. The current, very small woodshop in the main workshop will be able to be replaced by a machine shop and workbench, increasing the productivity of both groups.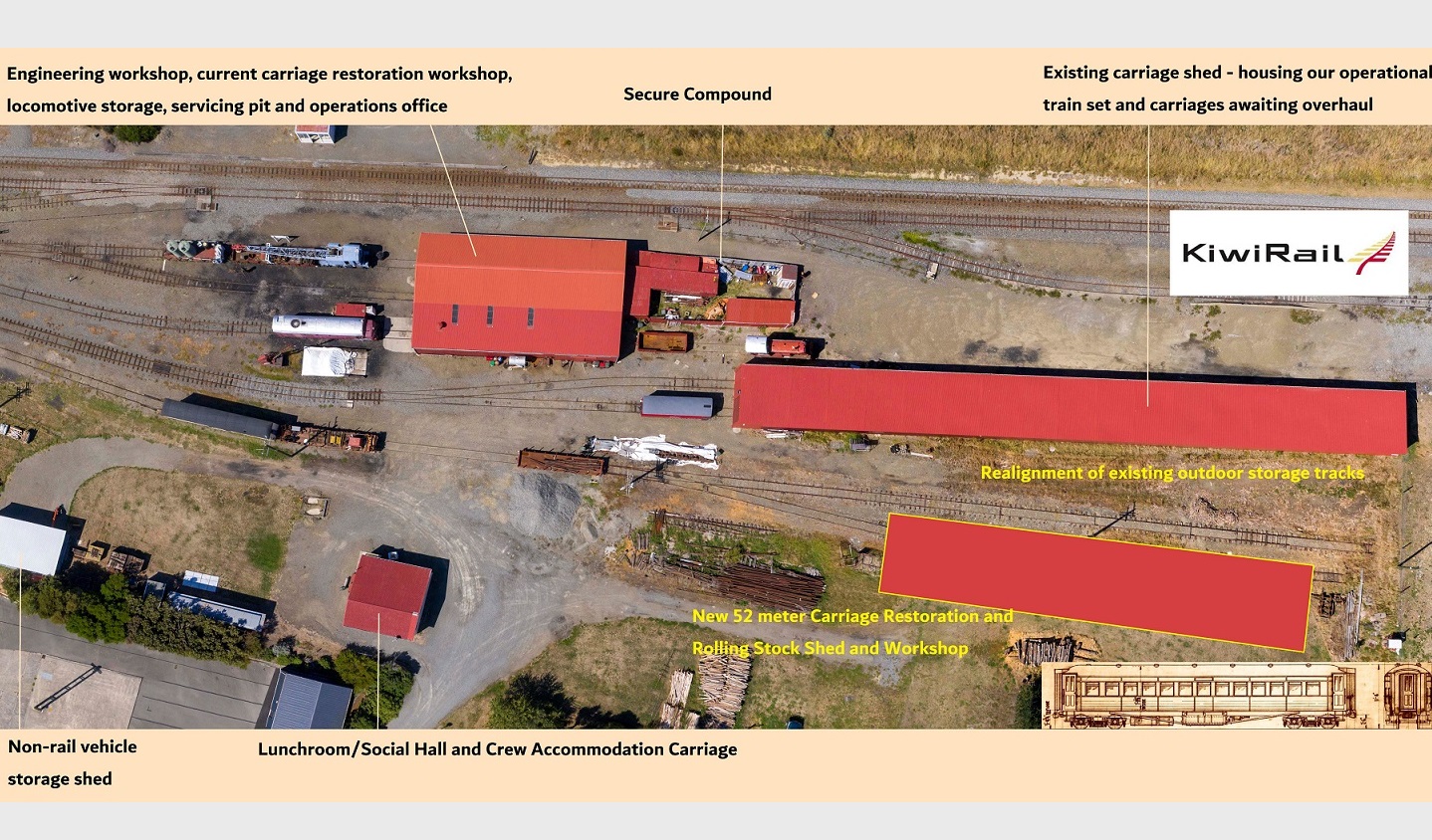 In addition, the shed will provide us with more undercover storage, to preserve the finish of our lovingly restored stock and to allow the possibility to host visiting locomotives and rolling stock in the future, should this be required.
We have set up a
Givealittle campaign
to help fit-out this shed with water supply, drainage, electrical supply, internal wiring, lighting and fire detection. The sooner we can raise funds for these vital projects, the sooner we can complete our project (and get our stock undercover and begin some exciting projects!)
The more funds we can raise, the more useful and versatile this new facility will be to us.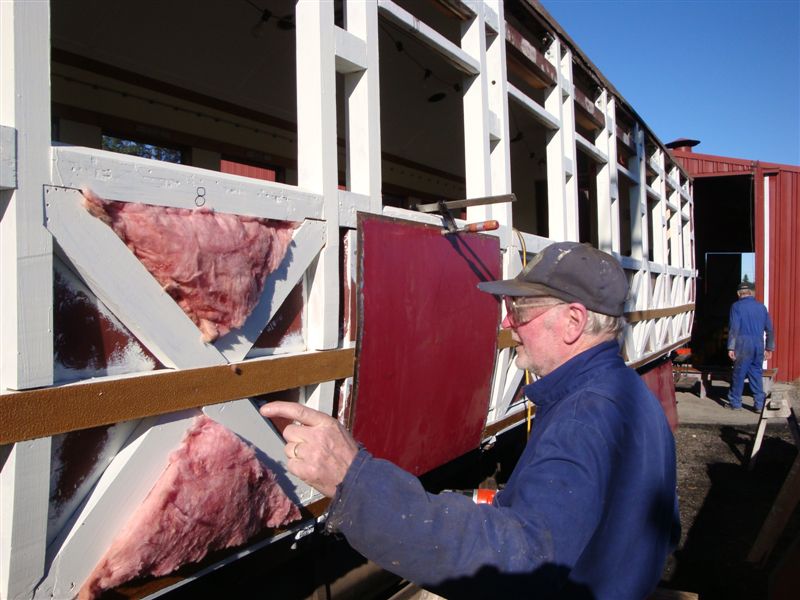 Our Carriage restoration team are excited to have their own specialised area to work on their carpentry projects.
The current main workshop has very cramped conditions for carriage maintenance. Adding to the complexity, the shed is only wide enough for one side of the carriage to be worked on at a time, requiring a mid-overhaul turn. This is not as easy is it sounds, when bogies (wheelsets) are often removed during overhauls.
The removal of the carpentry shop from our main workshop will free up valuable space, and allow us to set up better facilities to take care of our steam and diesel locomotives.