The Weka Pass Railway aims to be a heritage attraction that everybody can enjoy
---

The Weka Pass Railway has, whenever possible, wheelchair access in one carriage.
Access onto the train is via a ramp that can be set up on your arrival by staff for wheelchairs, walkers or the infirm.
If you wish to move from your wheelchair to one of our seats, we require no special booking. Book a ticket as usual.
If you wish to remain in your wheelchair, you need to make a booking for a wheelchair space when you book your ticket as spaces are limited. You must also purchase in addition an Adult or Child Ticket.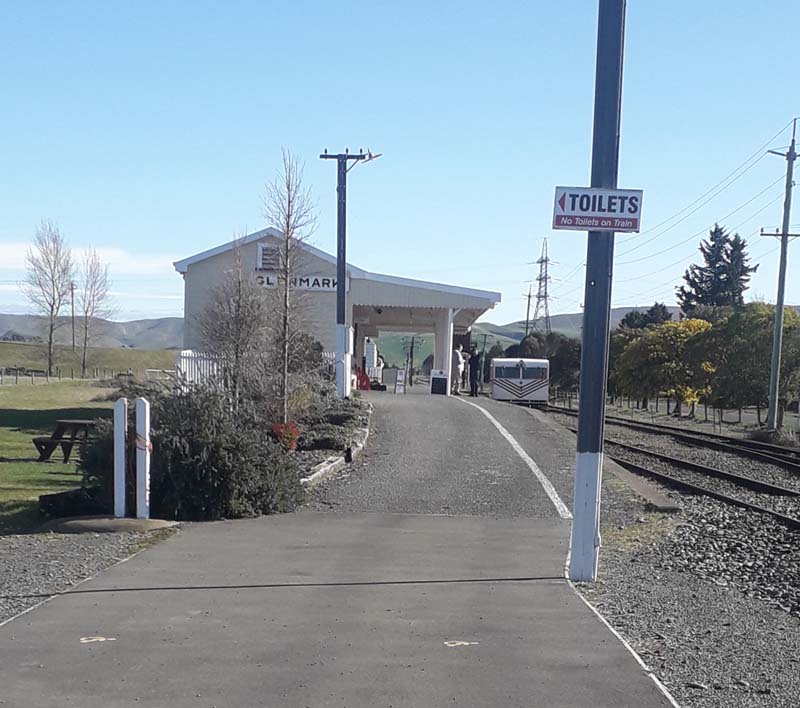 Glenmark Station access via a gentle slope

---
Both of our stations are wheelchair accessible.
The Glenmark Station has disability access parking very close to the platform, and accessible toilet facilities. There is a 25 meter gentle slope pathway between the Waikari Station and the road. Unfortunately there are no accessable toilets at Waikari Station.
Regrettably, passengers confined to a wheelchair cannot disembark from the train during photo stops along the journey, as the access ramp can only be used at our two stations.