Experience a trip back in time on Canterbury's Premier Heritage Railway –
See the Calendar below for dates, or click Tickets to make a booking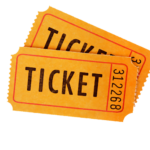 ---
Standard Public Train Timetable
Trip 1 (Standard Running Day)
| | | |
| --- | --- | --- |
| Glenmark | Depart | 11.30am |
| Waikari | Arrive | 12.15pm |
| | | |
| --- | --- | --- |
| Waikari | Depart | 1:00pm |
| Glenmark | Arrive | 1:35pm |
Trip 2 (Standard Running Day)
| | | |
| --- | --- | --- |
| Glenmark | Depart | 2:00pm |
| Waikari | Arrive | 2:45pm |
| | | |
| --- | --- | --- |
| Waikari | Depart | 3:10pm |
| Glenmark | Arrive | 3:45pm |
We are emerging from the COVID-19 restrictions and our first train is on Sunday 5th July.
Bookings for the morning train only (Trip 1 Timetable) are open here.
Our capacity is down so bookings are essential, and sorry, free ride privileges for members are temporarily suspended.
Fares and timetables may change without prior notice. Check the booking/ticket for your train to confirm
See our top travel tips (printable pdf) for some suggestions on how to make the most out of your day.