Description
Enjoy the rare opportunity to travel behind an English Electric Diesel locomotive after dark! It's been a number of years since one of our DG locomotives has hauled a public train up the pass at night. Let us do the driving! Sit back and relax in our heated vintage carriages, and enjoy a meal at your destination – the Waikari village.
The Star and Garter Hotel, Pam's Cafe and the Waikari Tearooms will be opening their doors for you to experience some quality Hurunui hospitality. These outlets are all an easy 5 minutes walk from Waikari station.
Keen passengers will get the opportunity to witness their train at work with a false start from Glenmark Station and a photo stop in the Pass planned as part of the trip*.
*The Weka Pass Railway reserves the right to revoke or alter photo stops due to safety or operational reasons 
Timetable:
Depart Glenmark: 6:00pm
Arrive Waikari: 6:50pm
Depart Waikari: 8:45pm
Arrive Glenmark: 9:30pm
Photo opportunities at Glenmark before departure and at Waikari
One Photo Stop in the Pass
Bookings strictly close 8:00pm Thursday 9th August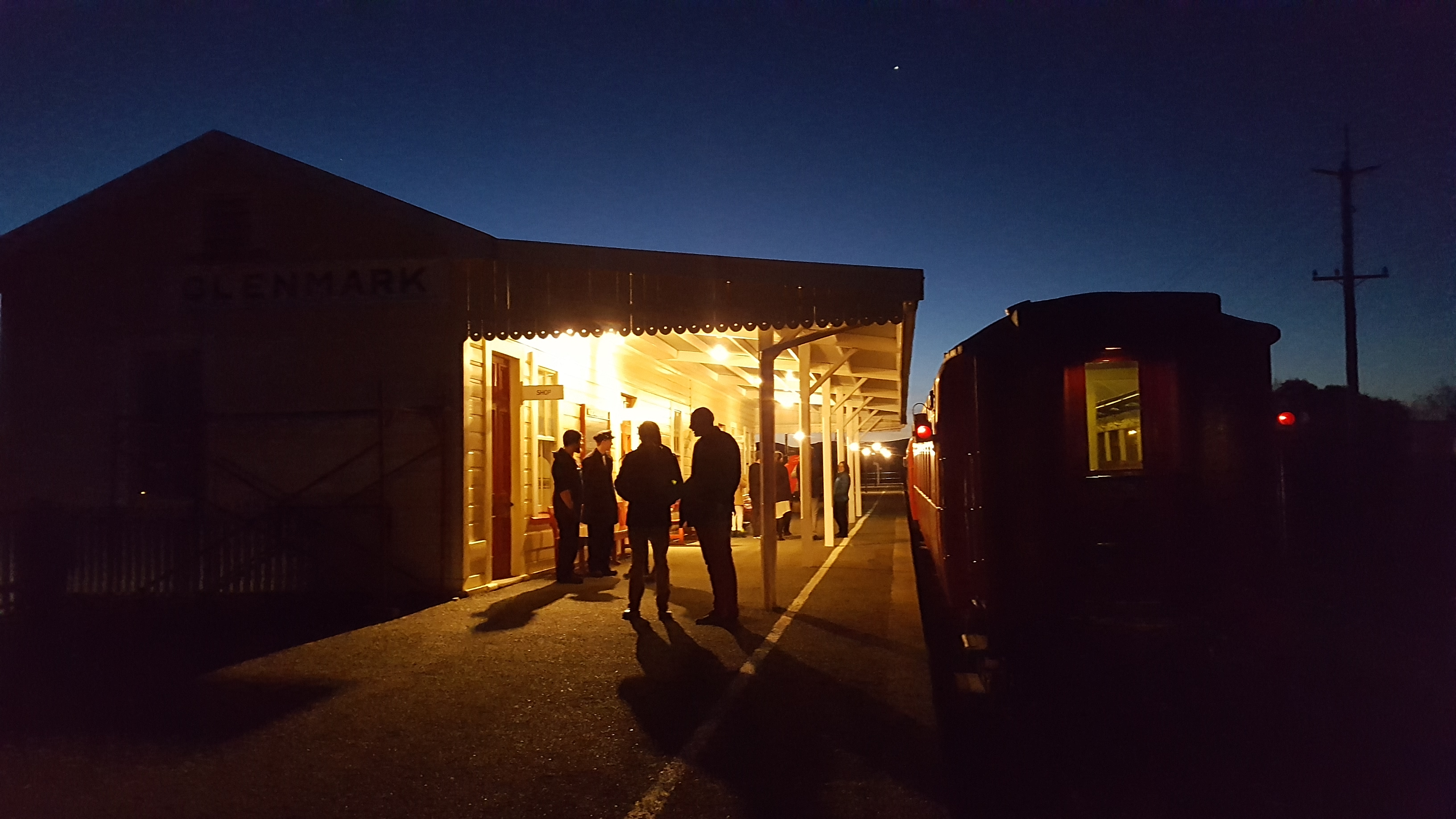 As this is a special event. No concessions, discounts, membership cards , no free preschoolers or vouchers will be accepted .
You will be sent an eTicket when your booking is paid. Although it is not vital, please bring along your eTicket to speed up the check in process at Glenmark Station on the night.
Your booking is not confirmed until paid and if remains unpaid may be cancelled.

Terms and Conditions:
* Booking not confirmed until paid in full
* Unpaid bookings will be cancelled
* Pick up your ticket at Glenmark Station Ticket office on the night
* Cancelled bookings after 9th August will only be 80% refunded
* In unforeseen circumstances WPR reserves the right to cancel the train or change details.
* If cancelled by the WPR your tickets will be fully refunded
* By booking you agree to these Terms and Conditions
Join the mailing list for updates and news for the 11 August 2018 Night Train